Are you currently planning your big day and looking for somewhere to take some memorable photos of you and your wedding party? Our team at No. 25 Fitzwilliam Place have compiled a list of their favourite locations around Dublin to get the best wedding photographs and help ensure you get the most out of your day.
An iconic Georgian doorway
Dublin is bursting with beautifully kept and restored Georgian town houses. These doors make for some of the most beautiful backdrops for any wedding photo, weather its a group shot or an intimate photograph of the couple. We love our Georgian Doorway here at No. 25.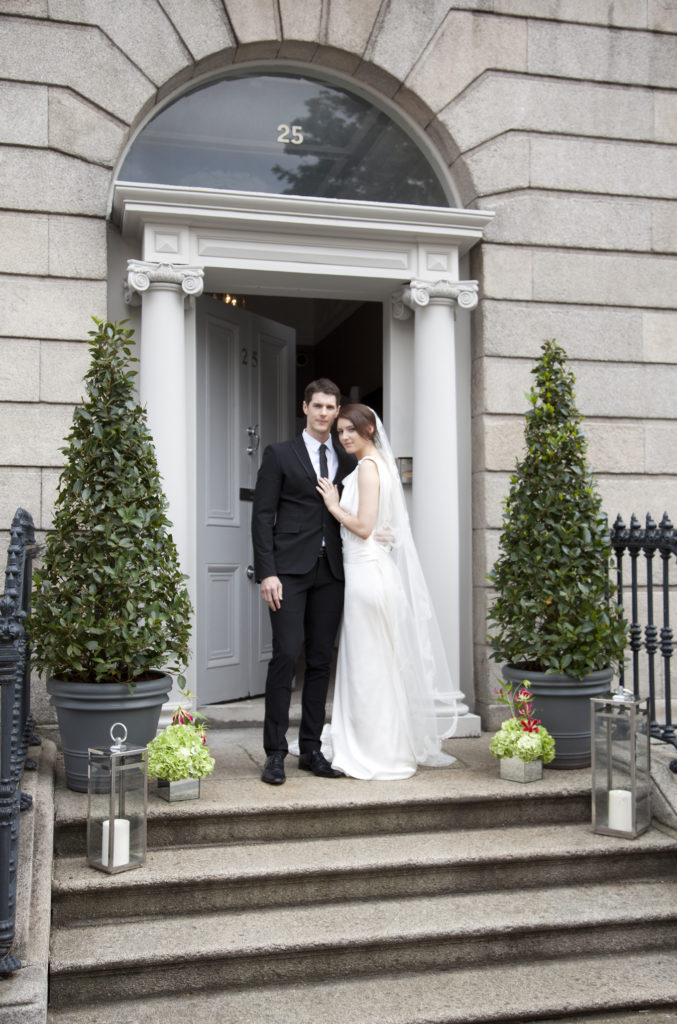 Guinness, St. James' Gate
There are few locations that will even come close to the home of Guinness at St. James' Gate. Weather you take a photograph inside their gravity bar or pose with your bride or groom in front of those world-famous gates. This location is a classic to Dublin and we can almost guarantee that you will not regret choosing this location to take your photographs.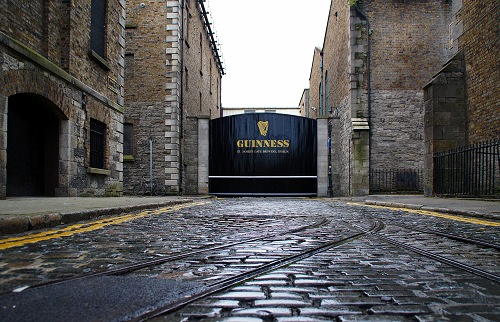 St. Stephens Green
St. Stephens Green is an amazing location for a wedding photographs in the city centre. It is situated just at the top of Grafton street and offers endless photo opportunities to any wedding party. It includes pretty walkways, a bandstand, lots of pretty park benches and beautiful plants and flowers depending on the season, creating the perfect backdrop for some magnificent photographs.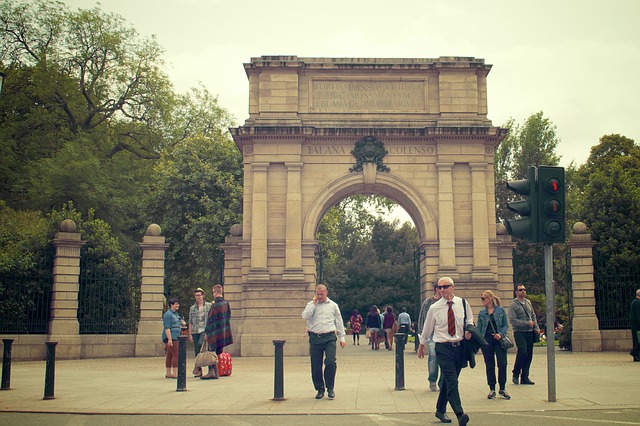 This fabulous location is hidden away just off Harcourt street, Dublin 2. Similar to St. Stephens Green the Iveagh Gardens provides wedding photographers with an abundance of greenery, plants and nature in the heart of Dublin town. What makes the Iveagh Gardens unique is that it has a beautiful waterfall at the entrance with plenty of benches, pretty treelined walkways while also offering its beautifully covered ivy walls giving you limitless options when trying to capture those all important photos.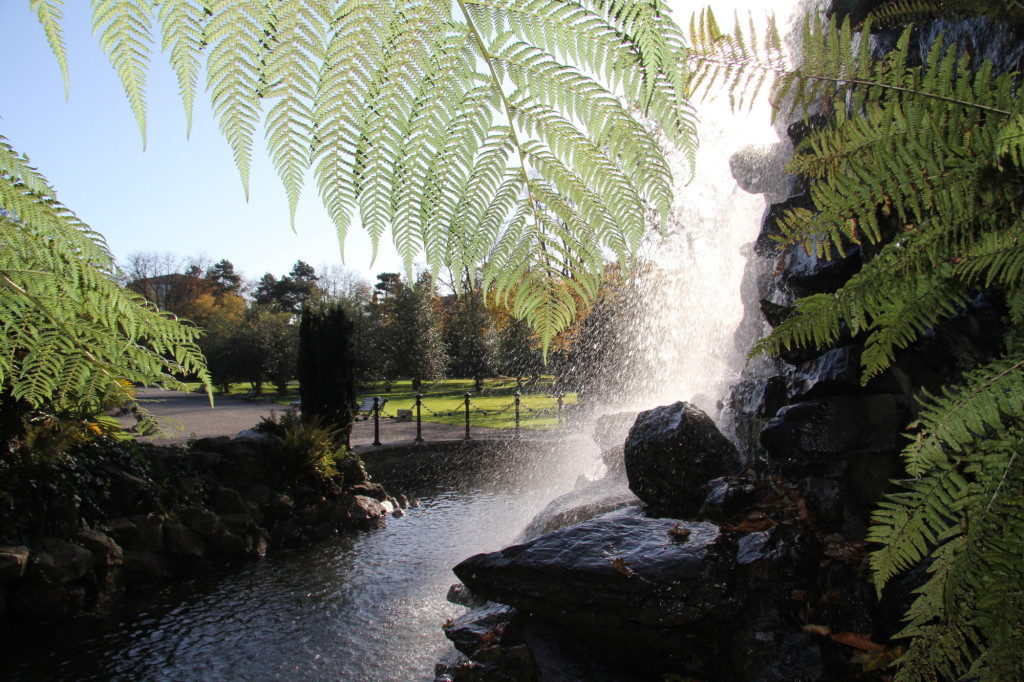 Dublin Castle
If you're looking for somewhere that has both a pretty garden along with some incredible architecture then Dublin Castle is the perfect place for you. Capture gorgeous moments on the long castle steps, under the archways or on the cobbled paved roads surrounding it.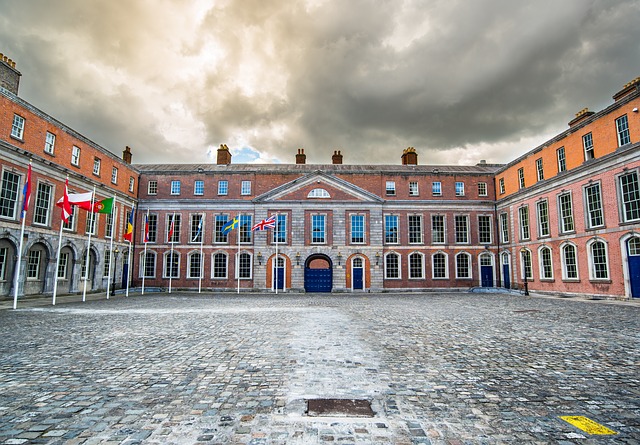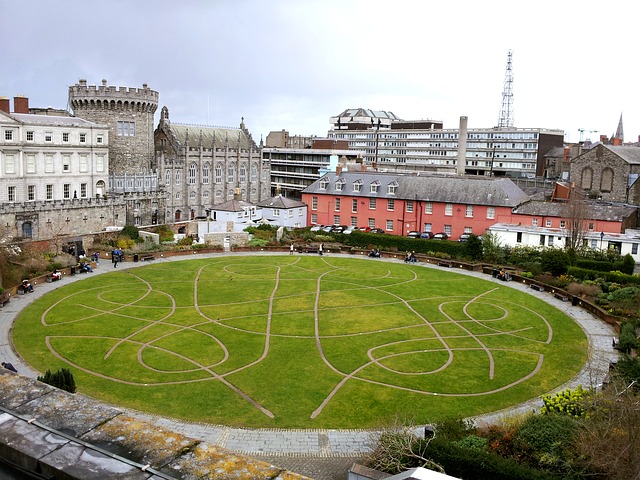 Temple Bar
With so many iconic spots in temple bar alone, it won't be difficult to capture some amazing vibrant shots along those well know cobbles. The streets will be bursting with colour during the spring and summer months with some of our favourite spots including Cows Lane, The Temple Bar and of course the famous 'Merchants' Arch.
Grand Canal
The beautiful banks of the Grand Canal are a full or vibrant scenery, lock bridges and nature including some elegant resident swans. The perfect location to grab some pictures away from the busy streets.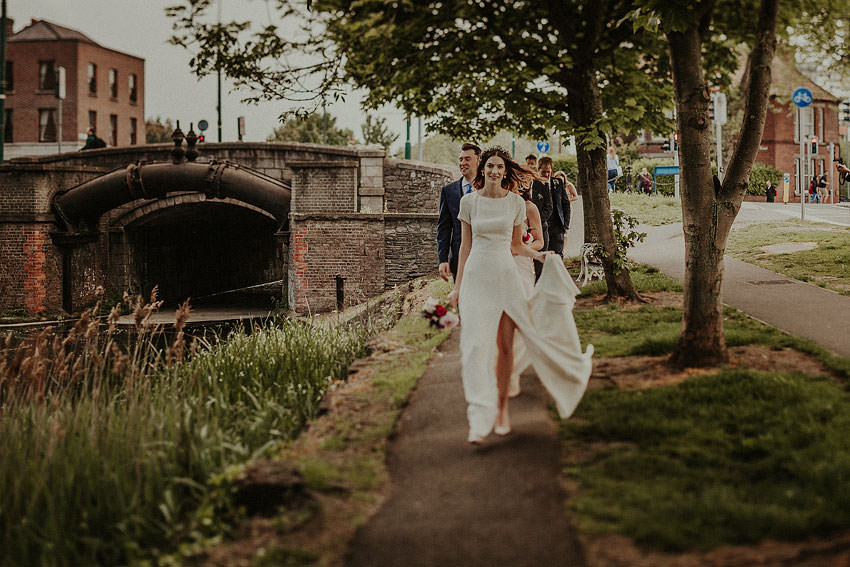 Christchurch Cathedral
If you're looking for a unique, gothic background, this iconic Dublin cathedral might be what you are looking for. The beautiful architecture along with its famous arching bridge and gorgeous gardens make it the ideal backdrop for any bride and groom.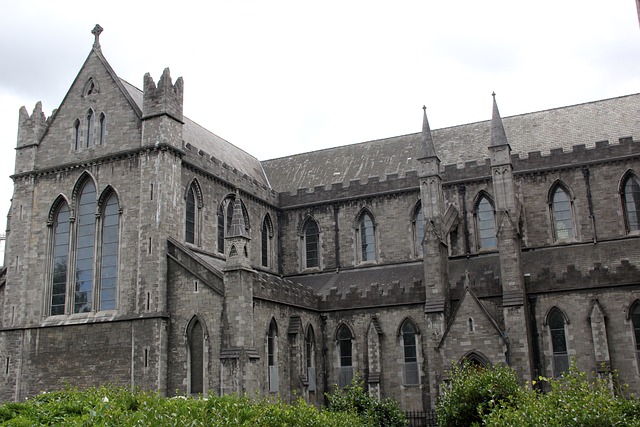 Trinity College
Trinity college is one of the oldest universities in the world and its rich history and gorgeous architecture make it the perfect place to grab some amazing shots of your big day. Take a walk around the grounds where you will find gorgeous steps to pose along, take a snap in front of the famous archway or capture the amazing cobbles in the background.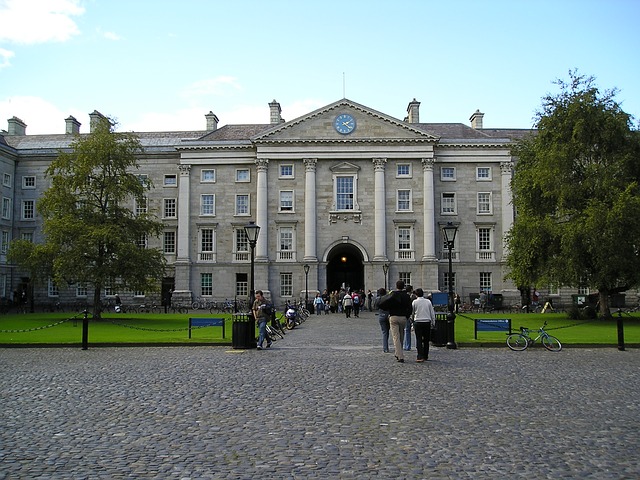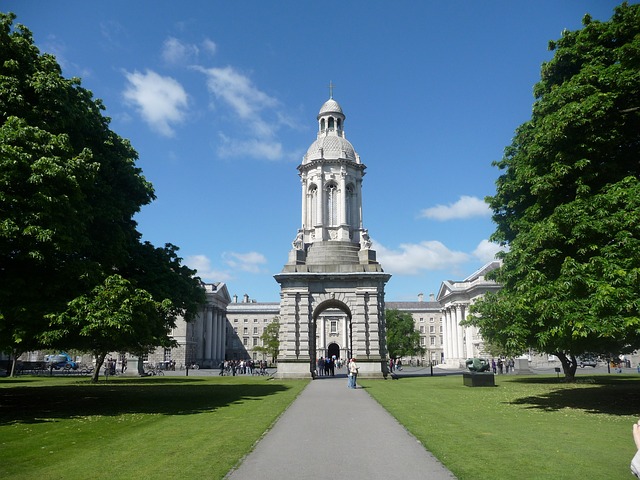 Dublin City Hall
If you're not too interested in having lots of nature and greenery in your images then Dublin City Hall will be perfect for you. It is beautiful both inside and out and we believe it is one of the prettiest wedding photography backdrops in Dublin City. It is also conveniently a central location.
Ha'Penny bridge
The Ha'Penny bridge is a well known spot in Dublin City and is over 200 years old. The pretty archway mixed in with busy crowds making their way across the city makes for a unique backdrop for any wedding photograph.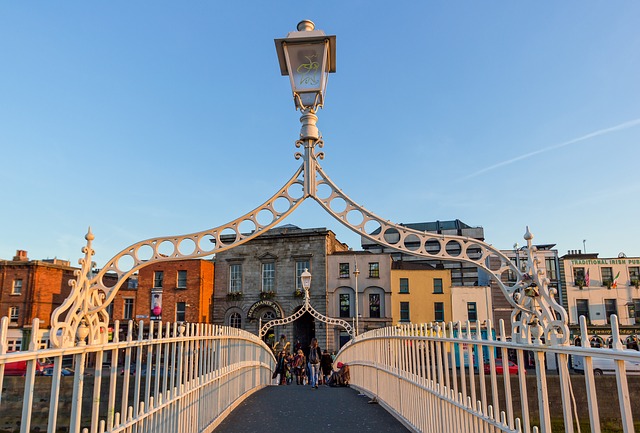 If you'd like to take a look around our gorgeous Georgian building here at No. 25, why not join us for our Open House on Tuesday, January 15 or take a look here.
Follow No. 25 Fitzwilliam Place on Twitter, Instagram & Facebook for regular updates.