For over 100 years people around the world have celebrated International Women's Day and here at No. 25 we're no exception. One of the many things IWD celebrates is women in the workplace and with that in mind, we've decided to shine a light on some our favourite women that we work with.
The Kelly Sisters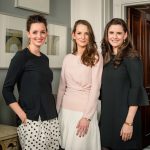 We couldn't celebrate the women of No. 25 without celebrating our directors from the Kelly Family. Fiona, Clare and Rebecca collectively lead our team with warmth, strength and a keen eye on the business. No. 25 is proud to host the annual Hear From Her event, organised by the sisters to showcase the best and brightest women in business. You can catch up with last year's event, which was also held on International Women's Day,
here
and come back soon for an update on this year's event.
Denise Bevan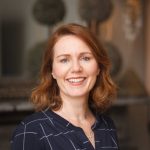 Where would we be without our Events Manager Denise? If you've held an event, be it a wedding, private party, corporate event or drinks reception here at No. 25 chances are you'll have met Denise. We're continually impressed with just how much Denise can juggle at any one time while remaining calm and composed throughout.
Isabel Nolan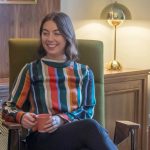 A large part of the reason Denise can do so much is the consistent support that comes from her right-hand woman Isabel. Over the last two years, Isabel has developed her role and taken on more responsibility, proving herself to be an invaluable part of the No. 25 team.
Alina Pintea
Alina is our chef de partie and an invaluable part of our chef team, working in both No. 25 and our sister restaurant Suesey Street. Originally from Romania, we are delighted that Alina has made Ireland her home and that she is part of the No. 25 family.
Stella Bass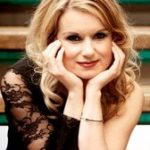 Stella
is one of our favourite singers; we've hosted her on a number of occasions and we're always blown away by her talent and ability to read a room. Whether it's singing the first dance song at a wedding or performing a jazz-infused soundtrack for a private dining event Stella adapts to any situation and we're always delighted when we know she'll be singing here at No. 25.
Rita Slattery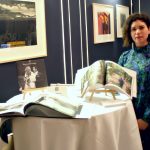 Rita is an extremely talented photographer whose speciality is documentary wedding photography. Rita always captures beautiful moments at No. 25 and just like Stella, we're always excited to see her come through our doors. She's one of our recommended suppliers and once you take a look around
her website
you'll see why.
Deirdre Seaver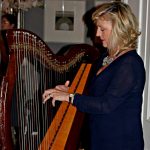 Deirdre
is another of our musical favourites, we love hearing her playing her harp and the beautiful music that fills the rooms of No. 25. Just like Stella we've had visits from Deirdre for weddings and corporate events alike. Her style of playing really suits No. 25, as soon as you hear her harp strings being gently plucked and strummed you'll feel like you've been transported back in time to the days when our house was still a Georgian family home.
Caroline and her team – Blooming Amazing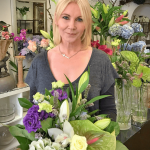 Caroline, Monica and their team at
Blooming Amazing
are one of our recommended florists and if you've seen the floral arrangements dotted around our building it's easy to see why. No matter the occasion, or time of year, the team always deliver stunning flowers.
Geraldine Mahony – Event Management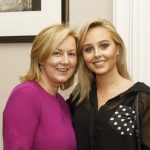 Geraldine
, pictured on the left at last year's Hear From Her event, specialises in corporate events and we've worked together on many occasions over the years. We're always impressed by the level of professionalism she brings to events and can't recommend her services highly enough.
Sarah – Beshoffs of Howth

Beshoffs
are our seafood supplier and we're very fortunate to have such a wonderful resource just 30 minutes away. Sarah is our rep in Beshoffs and is always so easy to work with, nothing is too much trouble for her. With produce as good as Beshoffs deliver, having Sarah as our rep is just the icing on the cake.
Shelly Healy – Wild Irish Game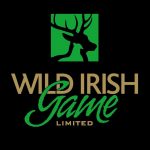 If you were lucky enough to attend our Game Tasting Evening last October you'll have had the opportunity to sample some of Wild Irish Game's incredible produce. Our sister restaurant,
Suesey Street
, work with them on a regular basis and we have to commend Shelly on always being a pleasure to work with.
We really hope you've enjoyed getting to know some of the women who help to keep No. 25 running smoothly a little better. If you'd like to know about the origins and celebrations of International Women's Day you can find lots of interesting facts here.
Follow No. 25 Fitzwilliam Place on Twitter, Instagram & Facebook for regular updates.