Here at No. 25, we've hosted all sorts of events, from engagements and weddings to birthday parties, christenings, retirements and more. We know how challenging it can be to plan and deliver an event so we thought it was about time we shared some of our best event planning tips with you.
If you follow us on social media you may have seen our series of corporate event planning tips, if not you can see the full collection over on our Pinterest account.
If you're a person who prefers to keep things together in one place we've gathered our most useful tips here. We'll share things that you can do in the planning stages, in the lead up to the event day, the event itself, and tips for what to do when your event is over. We hope that they can help you with planning your next event.
Before Your Event
There are some basics that you should know before you get too far into your planning. Namely, the number of people attending, the type of dining event that you'd like, and the budget you're working with. Each of these factors will influence the type of venue, the food, and the scope of what you can do for you and your guests.
Once you have an idea of what your guest list numbers will be and the budget you're working with, it's time to set up appointments to view venues. It's important to know what type of event you want to host; be that a drinks reception, a lunchtime event or a 6-course fine dining experience, to get the most value out of these visits.
It's also important to be upfront with the event planner about your expectations of your event, they'll quickly be able to tell you if they can meet your needs and if the venue is suitable for your event.
Different venues may be better suited to one event over another but don't be afraid to ask the event planner at each venue for their thoughts on your proposed event. They have a wealth of knowledge and experience and will be more than happy to share that with you. They'll quickly be able to tell you whether your event will work, or provide alternatives that you may not have been aware of.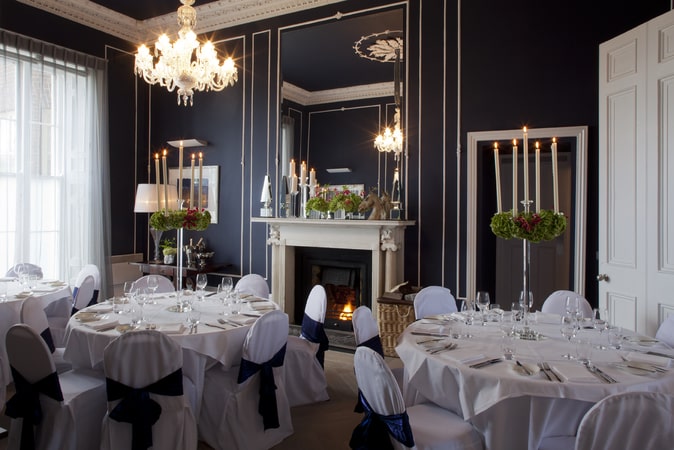 When you go on venue visits it's best to come prepared. If you have certain requirements, from set dates and space requirements to accessibility and dietary needs, be sure to have that information with you. The last thing you want is to book a venue and then find out that something vital has slipped through the cracks.
If you know that some of your guests have specific dietary requirements such as being coeliac, having nut allergies, seafood intolerances, or any other special food needs it's best to ask the venue in advance if they can be catered to. Most of the time they can be accommodated but it really does help to give as much notice as possible so that something just as delicious as the dishes on the main menus can be prepared.
Choosing Your Event Date
When you plan your event be sure to check and see what else is happening on that day and night. If you are hosting an industry event it's good to be aware of any conflicting events that might draw your guests away. If it's a birthday, wedding or family celebration it can be useful to see if there are other events happening on your chosen date.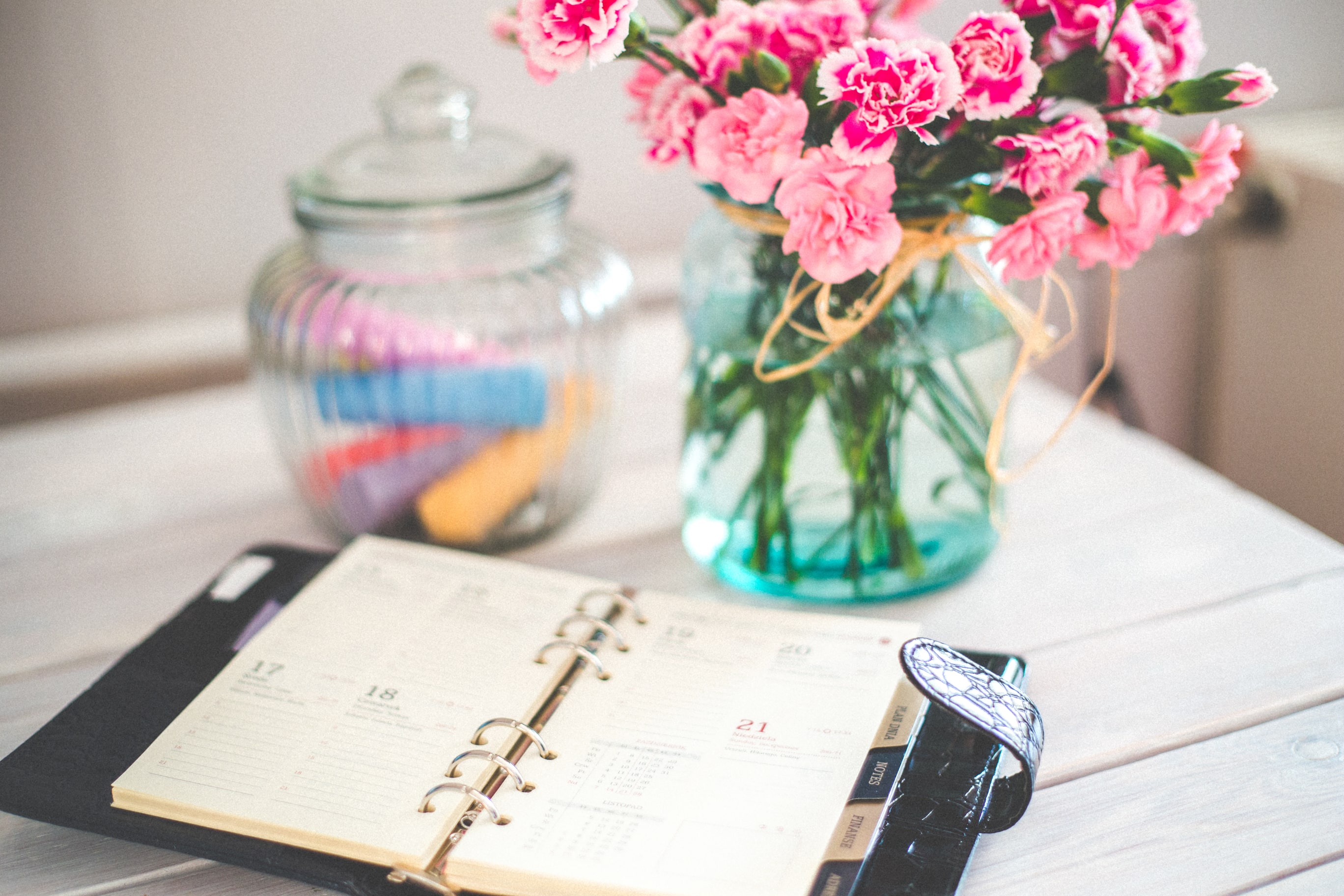 Your guests don't need to run into difficulties getting to your venue so keep an eye out for big events like the Dublin City marathon, the ladies mini-marathon, and other events that impact traffic and accessibility.
Sometimes people will have to choose between your event and another just as relevant one. If you can avoid a clash of dates it will be much better for your guest list in the long run; a little bit of research in advance can save you from a lot of hassle later.
The Run-up to Your Event
In the days before your event, there are a few things that you really need to address. If you haven't drawn up a sample running order of how you see the day going we can't stress enough how beneficial it is to do that.
By running through everything in advance you'll spot areas where potential issues could arise and can build in contingencies to avoid them. Some of the things that you might not have considered are things like who will be on hand to greet your guests as they arrive, and where you will be over the course of the event.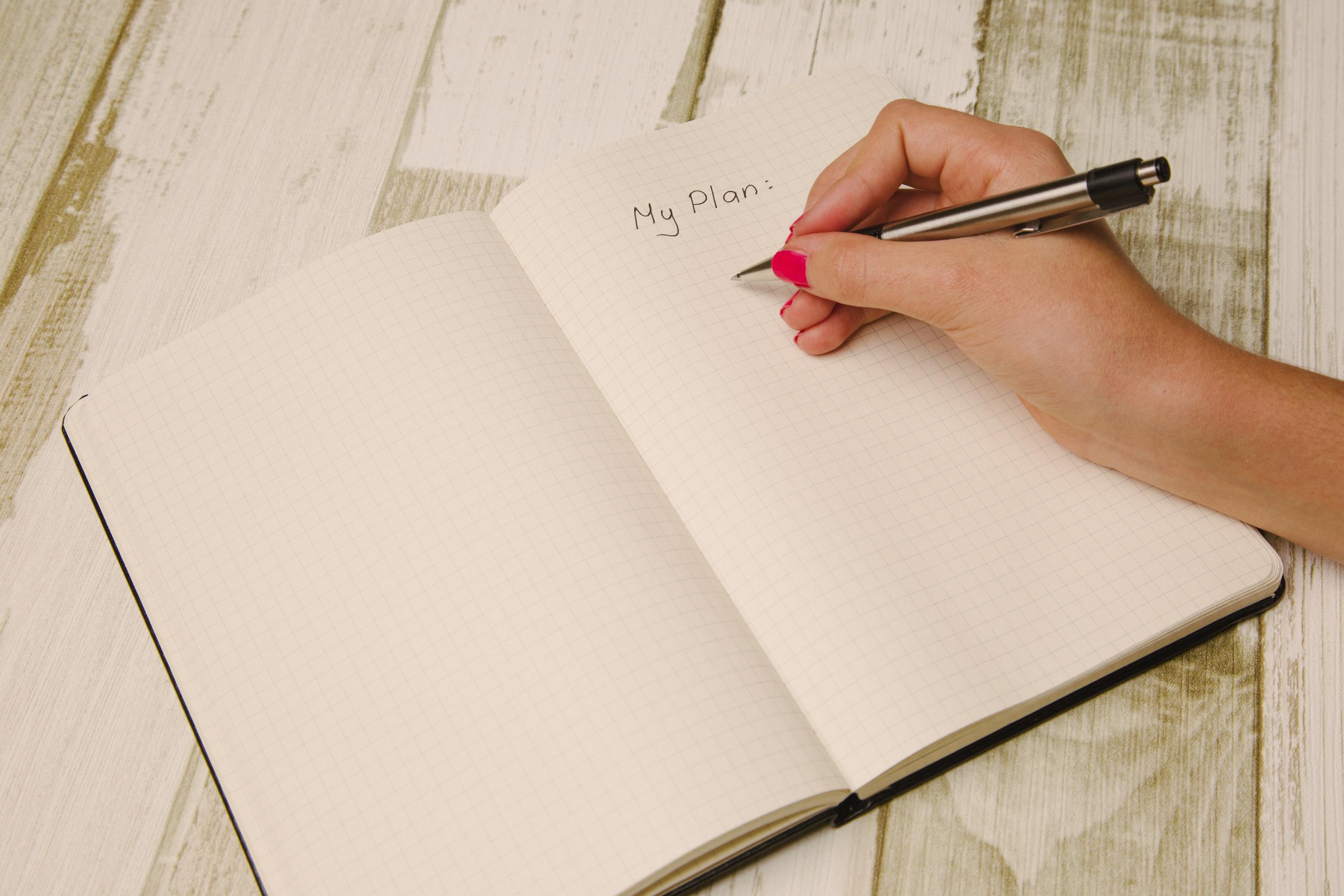 You may want to greet people yourself but if you're also looking after the running of the event you can expect to get pulled away at a moment's notice. It's much better to assign someone else the role of welcoming people, leaving you free to look after the event or to mingle with your guests.
Speaking of the guest list, be sure to let people know in advance if they can bring a guest with them. There are some occasions where a plus one is expected, such as a wedding or engagement party, and others where it's less likely. If you're hosting a business event be sure to let invitees know if they can bring an associate or if it's strictly one invite per guest.
Don't forget to designate the task of inviting guests, managing RSVPs, responding to guest queries, and sending out thank you messages after the event.
Venue Set Up
On the day of your event, you'll want to have early access to your chosen venue so be sure to check what time you can be there from with your event planner. If you have goody bags for your guests you'll want to have them on site before everyone arrives. You'll also need to have somewhere to store everything so make sure to arrange this with the venue in advance.
If you have arranged for suppliers to come in, be they florists, musicians or decorators, you'll need to know in advance what time they can access the venue from and who to liaise with once they arrive. It's definitely worth double checking these times with both the venue and your suppliers to avoid any potential issues.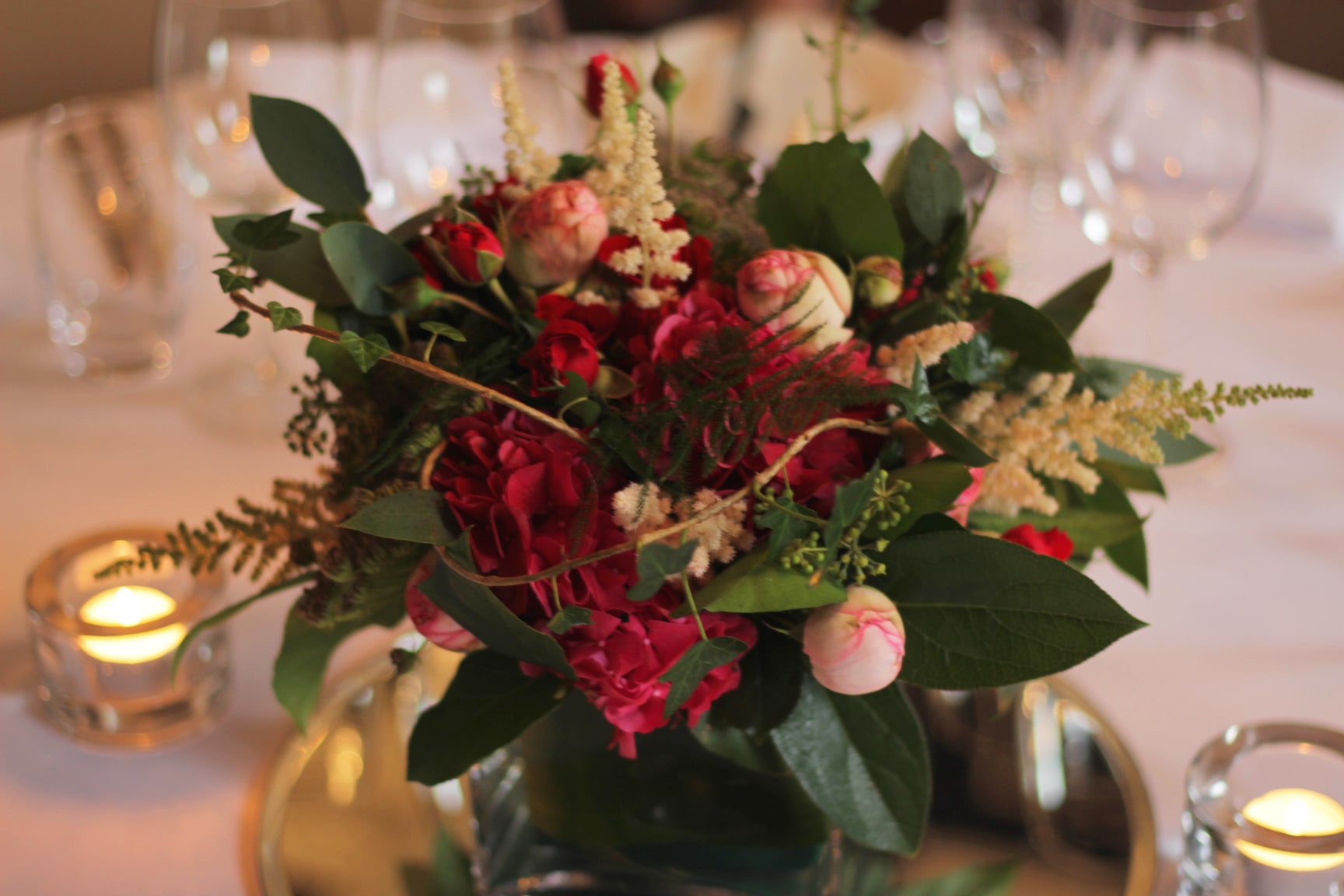 If you have someone coming in to dress the venue you'll have a few more things to consider. How long will they take to set up and complete dressing the space? What time do they need to be at the venue in order to get everything organised? Are they coming back straight after the event to take everything back down or do they need to wait until the day after? Has it been arranged with the venue to have someone onsite to let them in, both on event day and the following day if needed?
Running a Smooth Event
One of the best pieces of advice we can give you is to have a running order for your day. It's so important that we've added it twice in this post. Prepare this well in advance of the event so you've given yourself time to factor in all of the little details that can quickly turn into big issues.
Include everything from what time you can access the venue, what time your suppliers are arriving and leaving, have copies of your guest list and know who's taking care of greeting your guests, to having a contact sheet with details of all of your key event stakeholders, a list of everyone's assigned roles and responsibilities, and a timeline of the event itself so that you can keep everything on track.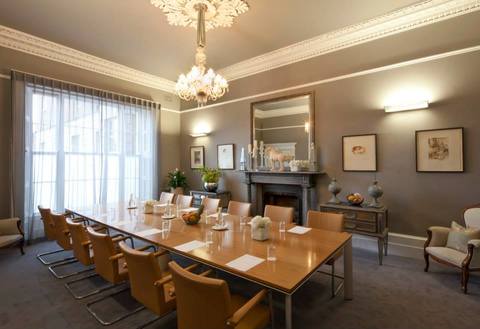 The majority of factors that go into creating a successful event happen long before the event itself. Taking care to plan things in advance gives you ample opportunity to spot any issues before they arise and to put contingencies in place to keep everything running smoothly.
It may be an old adage but if you fail to prepare adequately you really do have to be prepared to fail. Everyone wants to have an event that people remember for all of the right reasons, with a little care and attention to the planning you can make sure that your event is exactly that.
After Your Event
One of the most important things to do is make sure to say thank you to everyone involved. Everyone remembers to thank their guests as they leave but it's important to send a follow up thank you in the days after your event too.
Thank you's aren't reserved just for guests, a lot of people came together to make your event a success and they'd all love to hear some positive feedback from you.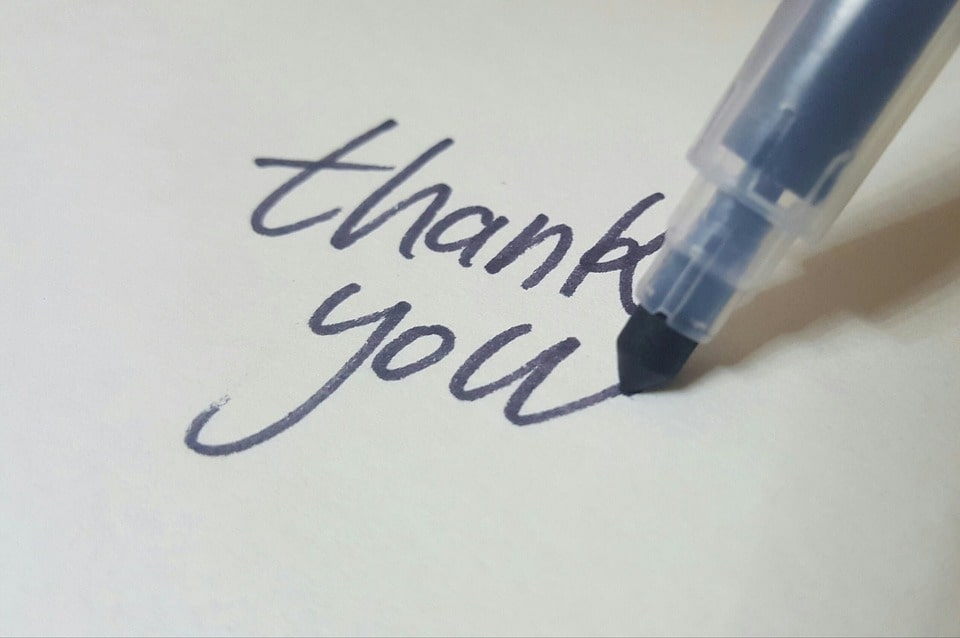 Your guests may have some feedback on your event and we recommend always being open to receiving it. You'll have been in full event organiser mode and may have missed little moments that stood out to individual guests. It's important to gather those nuggets together and use them to plan an even more successful event next time.
We hope that you've managed to take some useful event planning tips from our post and that they help you when you plan your next private event. It may seem time-consuming to do so much in advance but the more time you put into planning your event the more smoothly everything will run on the day.
If you're interested in hosting a private event with us, we've put together some of the key reasons to choose No. 25 here. Why not take a virtual tour of our building so you can start to picture what your event will look like with us?
If you want to know more about private dining at No. 25 we have some great information here too. We're always happy to take any questions you might have so please do get in touch with us here.
Follow No. 25 Fitzwilliam Place on Twitter, Instagram & Facebook for regular updates.