2021 has gotten off to an interesting start for the wedding industry, to say the least. While we were able to host weddings of 25 guests up until the end of last year the current restrictions mean that we won't be hosting any wedding parties for the short term. That doesn't mean we aren't looking ahead to how things will look later in the year so we thought this would be a great opportunity to share some insights on wedding trends for 2021.
Micro-weddings
As an intimate venue, we've always been fans of smaller weddings and the benefits they have for couples. We've been delighted to see people embracing the positives of a carefully curated guest list over the course of last year. Smaller weddings aren't going anywhere this year so if you're planning on getting married, bear in mind that a big wedding with a guest list in the hundreds is unlikely.
Live streaming your day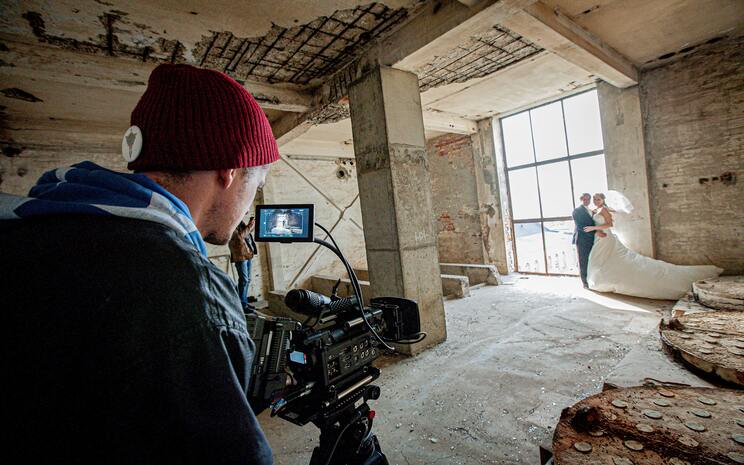 In the past, we saw people opting for screen-free, social media free, unplugged weddings as a way to help people stay in the moment and not view a wedding through a screen. There's been a huge shift in perspective on this over the last 12 months. More people are opting to live stream their ceremonies than ever before. While some couples are content to share their wedding with just the guests they can physically have at their wedding, there are a lot of couples who are embracing the wedding trend of streaming. It's a safe way to include guests who can't travel, who are at high risk or immune-compromised, or who had to cut their guest list because of advice from the government and wedding venues. A growing number of couples are opting to have a videographer to record their day too with a view to sharing the video with guests who couldn't attend the wedding itself.
Formal fine dining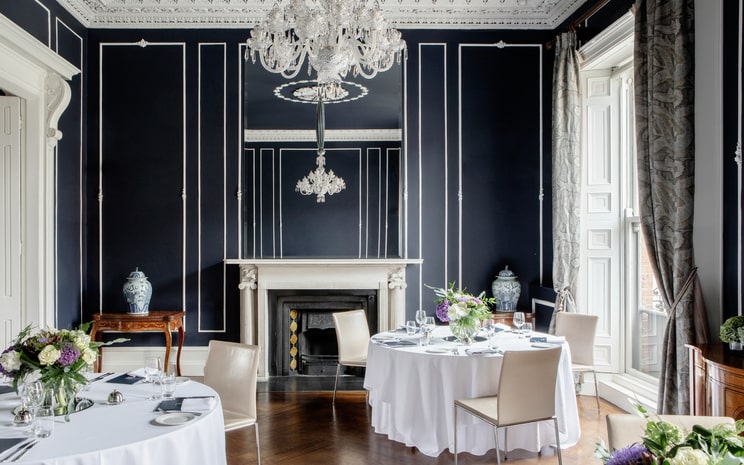 There are predictions that wedding meals will become more formal than usual this year. The days of having a buffet-style meal, a sweet cart, or platters of late-night snacks may have to stay on hold as venues continue to be careful about having guests mixing more closely than they should. It's nothing new to have a table plan for your meal but people are less inclined to table hop between courses at the moment and we don't see that changing soon. The use of single-serve portions of sides, drinks poured by servers rather than guests all handling the same wine bottle or water jug at a table, and individual condiments aren't going anywhere. We've seen a change with wedding cakes too. Some couples are choosing to have a single layer cake to cut so they can follow the traditional cake cutting, but they're serving individual cakes for each guest rather than sharing out one large cake to minimise any risk.
Wedding colours to take note of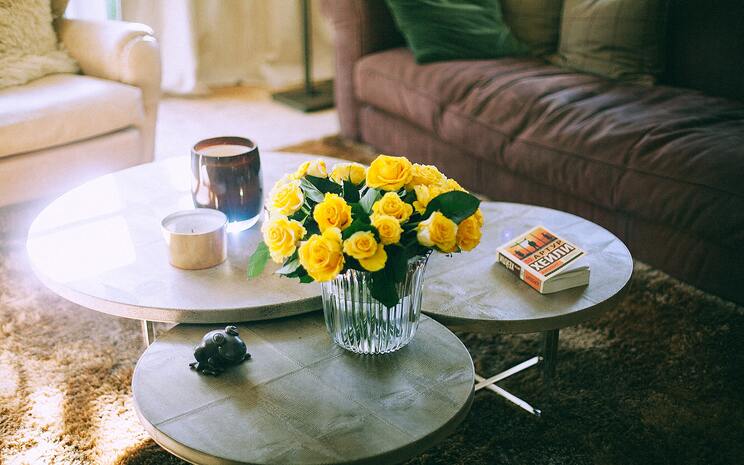 Every year the people at Pantone announce a colour of the year that influences everything from flowers and bridesmaids' dresses to wedding stationery, table decor and so on. This year we're getting two colours for the price of one with PANTONE 17-5104 Ultimate Gray and PANTONE 13-0647 Illuminating. We're expecting to see lots of vibrant yellows and some elegant grey tones at our upcoming weddings.
Sustainability trends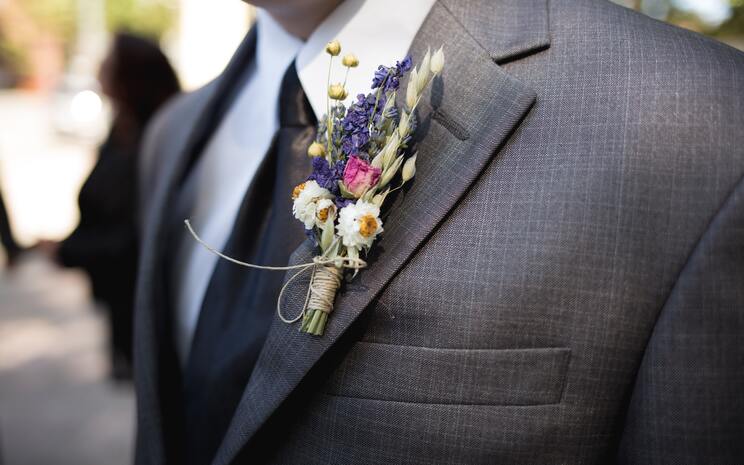 It's been a growing wedding trend for the last number of years, and we think it's going to become even more important this year. We've all had a year of rethinking our priorities and are thinking locally in a way we may not have before. It's no surprise that people are more aware of things like where the ingredients for their wedding meal come from, how far their wedding flowers have travelled, how ethically made their suits and dresses are, and how environmentally friendly their own travel and transport options are. Vintage rings are increasingly in demand too, whether they are family heirlooms being passed down or treasures discovered at antique shops.
Wedding day entertainment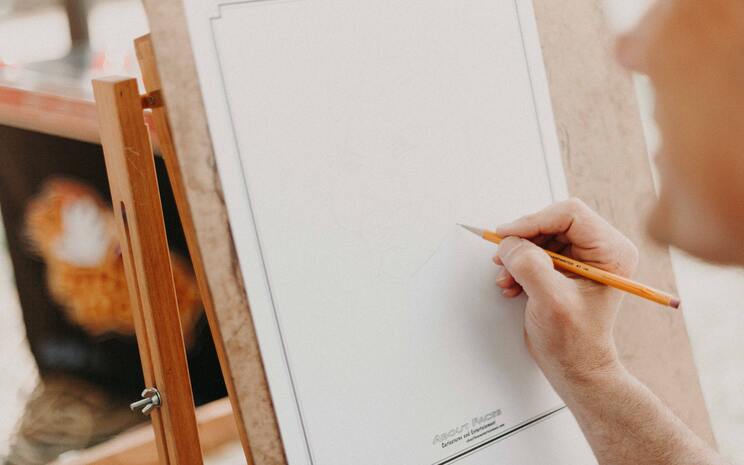 When people think of entertainment at a wedding it's usually a DJ or band, or both, that come to mind. With limits on the number of guests and the fact that we need to maintain social distancing, it's easy to understand why wedding entertainment has changed a lot over the last few months. The guidelines have said that weddings are limited to essential suppliers only so photographers and celebrants have been permitted. That's likely to be carried over into this year, which means that the prospect of entertainment remains unlikely. Our advice to couples at the moment is to hold off on booking entertainment until much closer to the date when there is more clarity on what restrictions will permit.
If you are looking for alternative types of entertainment we've seen people getting really creative over the last couple of years, from having artists live drawing events and guest caricatures to magicians wowing people at their individual tables. We've even heard of people bringing in tarot card readers for their guests. If the guidelines allow it, these are all options that people may want to explore in place of a band or DJ. It may not be what we're used to but if the restrictions change who knows what the year will bring!
From micro weddings to ethical dresses, live streaming ceremonies to sustainable rings, 2021 is going to be a year of wedding trends to remember when it comes to celebrating your nuptials. One thing we know for sure is that we're looking forward to welcoming couples back into the house just as soon as it's safe to do so. We'll keep you updated here and on our social media so be sure to follow us if you don't already!
Drop us an email at info@25fitzwilliamplace.ie If you'd like to know more about hosting your wedding at No. 25. We're happy to take you through your options and take you on a virtual tour. You can get a feel for our house from the comfort of your own home as well as ask any questions you have.
Follow No. 25 Fitzwilliam Place on Twitter, Instagram & Facebook for regular updates.