While planning your wedding can be an exciting time in your life, it can also be very stressful. Many couples decide to hire a wedding planner to help them stay organised and ensure that everything goes according to plan while preparing for the big day. We decided to ask our team at No. 25 Fitzwilliam Place to list their top five tips to help you choose a wedding planner.
Do some research
Before you meet with any wedding planners do a little research first. Check out images of weddings that they have worked on before and take a look at elements like décor, flowers and lighting to understand the planners experience and abilities. This will allow you to see if they have worked on larger more elaborate weddings or if they excel at smaller more intimate gatherings and will help you decide if they are worth considering and meeting up with.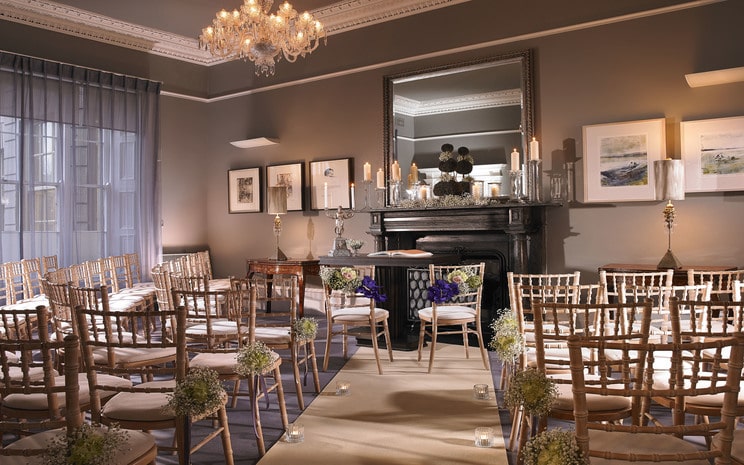 Utilize your network
We all have friends and family members who have walked down the aisle. Why not ask them for their personal recommendations? Remember that they have worked with a wedding planner already and can offer you some insight into their experiences. Trust us, you might be surprised by the number of great suggestions that they provide you with. You can also extend your search using social media where there are lots of private wedding groups and forums with plenty of suggestions and information to help you with your decision.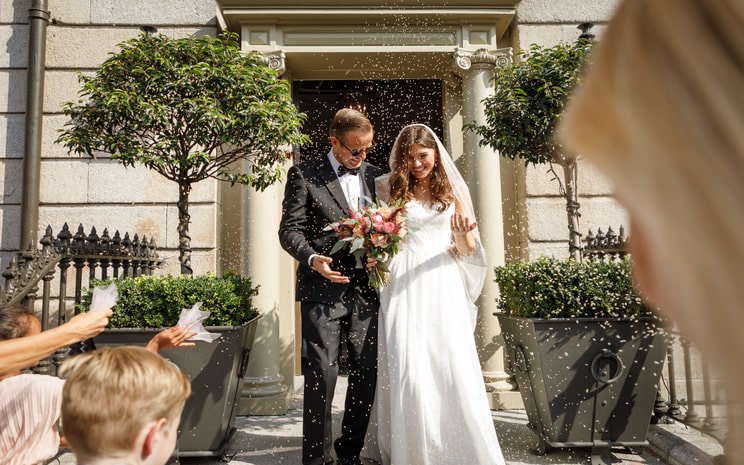 Call your list of favourites
When you have completed some background research on your potential wedding planners, you should call your top four favourites. Prepare some questions to ask them that are important to your wedding style and what types of planning services they offer, along with wedding date availability and the average price range for a wedding plan. If you are happy with what they have to offer and if your budget allows it, schedule meetings with them.
Gather your ideas
When you meet with potential wedding planners bring along ideas that will help show the style you are looking for. Bridal magazine clippings, photos from a friends wedding or even some inspiring pinterest boards that you have created. When you meet with these planners ask them what they can bring to the table and discuss what other events they have managed so you can see if they are the right person for you. Your wedding planner is someone you will spend a lot of time with over the next couple of months so you must be able to connect with one another. Be clear about your likes and dislikes, voice your main ideas and ask how they can make your vision a reality.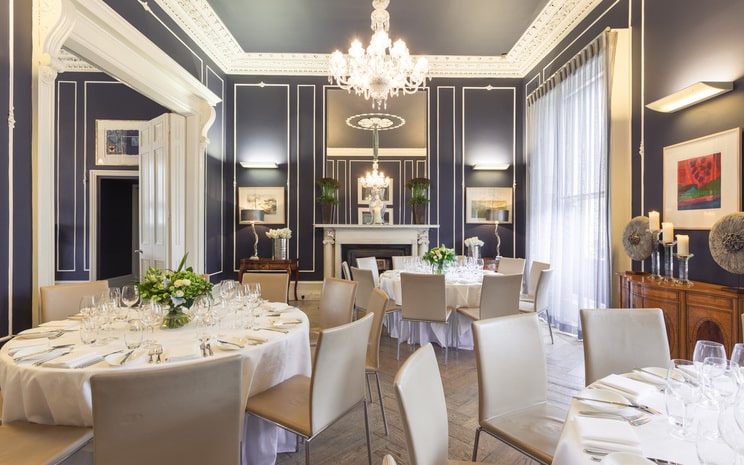 Take your time
Even if you favor one wedding planner over the rest immediately, don't be pressured to hire someone right away. It's always good to take a step back and think it over. Use the time to call their references and chat with previous clients and see if they were happy with the overall service provided. Why not ask them to email you some photos of their wedding day to understand the style and professionalism on offer? Carefully choosing your wedding planner will allow you to be more relaxed and will see your big day runs smoothly.
If you're thinking about booking No. 25 for your wedding reception or ceremony then contact our events team at info@25fitzwilliamplace.ie.They will be happy to answer all of your, and your wedding planners, questions or take a look around our venue here.
For some more helpful tips on planning your wedding day download a copy of our complimentary wedding planning guide here.
Follow No. 25 Fitzwilliam Place on Twitter, Instagram & Facebook for regular updates.