Wedding vows are an important and intimate moment during your wedding ceremony where you and your partner express your love, commitment and promises to one another. Whether you are looking to write traditional or contemporary style vows, gender neutral vows or maybe you're writing your marriage renewal vows, our team here at No. 25 Fitzwilliam Place want to share some tips to inspire you to write meaningful vows that best suit you and your partner.
Discuss your vows with your partner
Vows are one of the most important parts of any wedding ceremony and set the tone and parameters of your marriage. We would strongly suggest that you chat with your partner before the writing begins. Ensure that you are both on the same page regarding tone and duration (two minute max). Discuss if you want your vows to be poetic, romantic or even humorous, it is important that you both know what to expect and are not too surprised on the big day.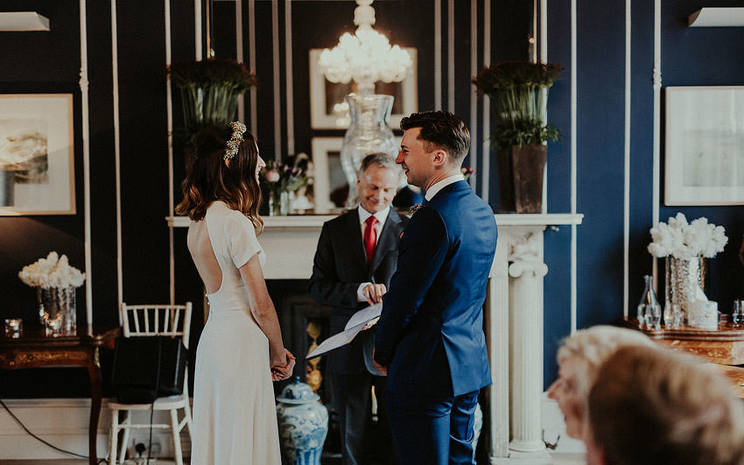 Personalise them to suit your relationship
Before you start to write your vows take a look at some romantic, memorable or meaningful moments from your time together. This can add a sweet and sentimental personal touch to your vows. Mentioning how you felt when you first met or what it was that made you fall in love with one another can show the true meaning of your marriage. Why not add a simple element like a quote that you both love or a line from a poem that reminds you of your other half. Personal touches like this make for a more intimate ceremony and help both your loved one as well as family and friends see just how much you both love one another.
Make some important promises
Whether you are having a civil, humanist or religious ceremony,  making promises to one another will end up being at the heart of your wedding vows. Promising to support your future husband or wife through the good and bad times and promising to love them unconditionally for the rest of your lives are both great commitments to make, while also promising to always be loyal, respectful, and kind. Keeping your promises simple is key as they should be uncomplicated and clear. This will also give some structure to your vows.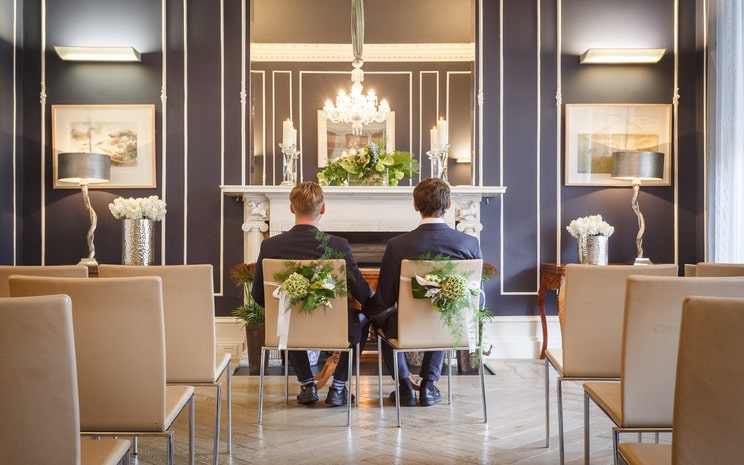 Practice them beforehand
This might sound a little silly but when you have written your vows and made all those necessary edits, read them aloud as you would on the big day. Trust us, it really is the best way to prepare. Listen to your voice and ensure you are relaxed and calm. The more you familiarise yourself with the vows, the more comfortable you will be when you are saying them in front of your future husband or wife. If it would make you feel happier ask a member of the wedding party to listen to you recite them, this will help you read them with confidence and ensure they are perfect.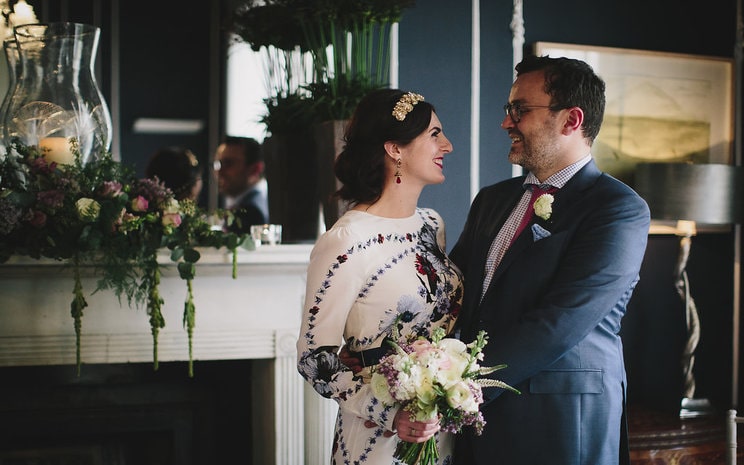 If you're thinking about booking No. 25 for your wedding reception or ceremony you can contact our events team at info@25fitzwilliamplace.ie. We will be happy to answer all of your questions, you can also take a look around our venue here.
For some more helpful tips on planning your wedding day download a copy of our complimentary wedding planning guide below.
Follow No. 25 Fitzwilliam Place on Twitter, Instagram & Facebook for regular updates.