It's been a strange start to the year for the wedding industry but as we move towards the summer things are definitely starting to look up. With the recent updates, we thought it would be useful to share what a summer wedding will look like here at No. 25 for the next month, and possibly longer. We'll have to wait and see what the next round of announcements are to see if there's any further easing of restrictions but rest assured, we'll make sure you have a special day, regardless of how many guests you have.
Health and safety at your wedding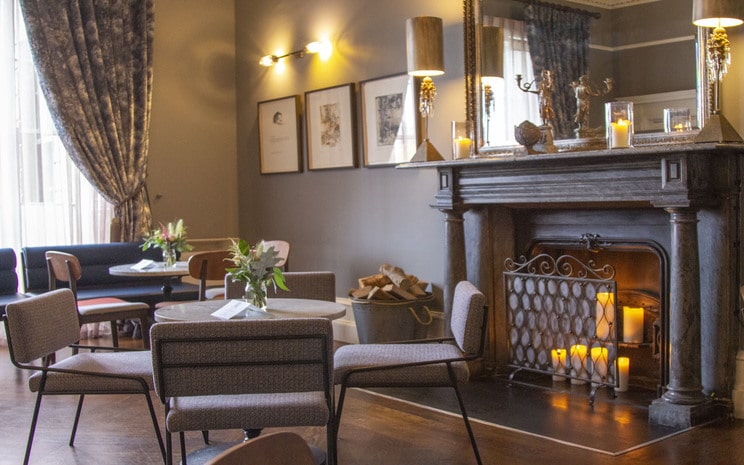 What we do
One of the most important things for us to do is make sure that everyone in our townhouse, from the wedding couple and their guests to their suppliers and our team, are all safe and that any risks are minimised.
We want you to have a relaxed day and not worry about anything, so we'll be keeping up the measures we brought in last year. We'll have temperature checks for everyone coming into the house, we provide hand sanitiser throughout the building, our staff will be wearing masks at all times, we keep the house well ventilated, and we clean everything thoroughly after each individual event. We provide individual drinks, condiments, water, and other refreshments to avoid any potential cross-contamination and have ensured that there is plenty of space for guests to move comfortably through the house.
How many people can you have at your wedding?
As of June 7th, we can host a wedding with 25 guests indoors again, which we are so happy about. While we know that 25 may still be too few for a lot of couples, we found that the intimate weddings we hosted last year were just as memorable and special as any we've ever hosted.
Lots of couples have asked who is included in the 25 guests so we've broken it down here. The 25 does not include your venue staff, your suppliers e.g. your photographer and celebrant, or the couple themselves. Those people are all deemed essential to the wedding and your 25 guests are just that, guests. Some people have asked if children count as part of the 25 and yes, they do. They may be smaller, but they are still people and count as a full guest.
What are my ceremony options at No. 25 Fitzwilliam Place?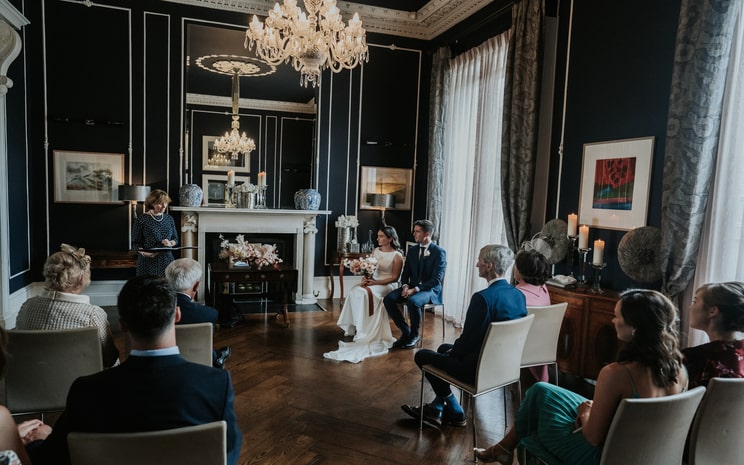 Our elegant Georgian townhouse can be set up in a number of ways, depending on your wedding requirements. Our L shaped Gandon Rooms are normally used together but with the smaller numbers, we are able to arrange things in one room. This works really well as a way to keep an intimate feeling even though your guests may be spread out more than usual.
Our house Wi-Fi is available for the all-important streaming needs that come with a 2021 wedding. Our staff can help you get set up for Zoom guests, help you get logged on, and show you the best vantage points to use so that your online guests don't miss out on any special moments.
What will my dining and drinks options be at No. 25 Fitzwilliam Place?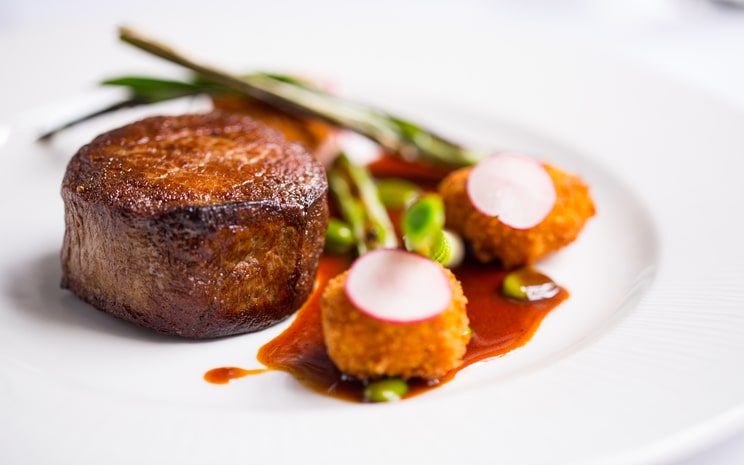 Here at No. 25, we take great pride in the dining experience that we provide. We want you and your guests to feel like you are having a true celebration and you will receive five-star service throughout the course of the day. Our chefs work with the finest local, seasonal produce to make sure that every dish you are served is one to remember. You can take a look at our current menus here, and rest assured that we can work with all allergy and dietary requirements. We are proud to say that we regularly have feedback from people saying that their meal was one of the best they've had. You can take a look at some of our reviews over on Wedding Dates to get an idea of the things people have said.
When you are planning your day, we recommend starting with a welcome drink for your guests on arrival. We can work with you to choose your preferred beverages; some couples have even started to add a bespoke cocktail to the days' celebrations as a lovely way to personalise the intimate experience for their guests.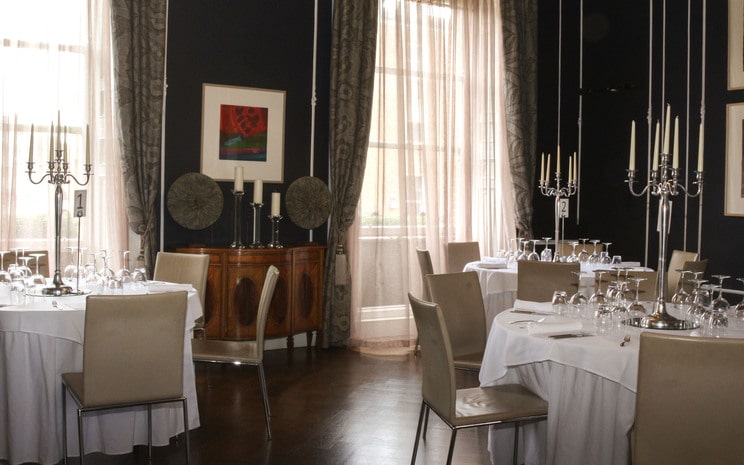 After your vows have been said, rings exchanged and a few happy tears shed, it's time to mingle while our team transform the ceremony space for fine dining and festivities. We are following all social distancing guidelines and work closely with couples on their seating plans to make sure that everyone has the space they need for the duration of your meal.
We have transformed our dining experience to make sure that everything your guest needs is at hand and individualised. From all beverages being poured by your servers to single portions of sides replacing sharing dishes, to individual portions of wedding cakes and desserts, we've minimised all touchpoints across your meal. This may sound a little clinical, but we can assure you that we've made this a seamless process so your guests will feel safe and looked after rather than isolated from each other.
How your wedding day could look at No. 25 Fitzwilliam Place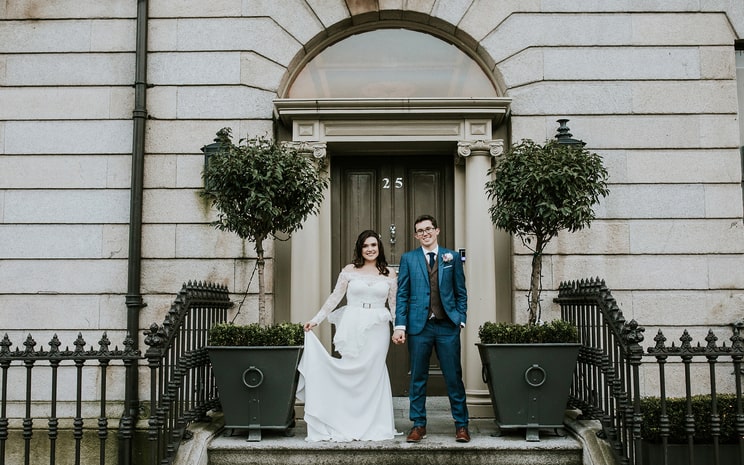 A question that has been asked a lot is 'what time should we start our ceremony, and how long can we stay in the venue after the meal'. In the pre-covid times, there was a lot of flexibility around this but as with everything else, we've had to make some changes.
We recommend starting your day a little earlier and having your ceremony earlier in the day than you might have in the past. This is the most common timeline that we've seen, and it works really well:
2.00 – 3.00 Guests arrive
3.00 – 4.00 Ceremony
4.00 – 5.00 Drinks receptions, photographs
5.00 – 8.00 Dinner, speeches, cake cutting
11.00 Close
While the day may seem to finish earlier, we've found that couples and guests haven't felt like they've missed out. If anything, the smaller numbers of guests have meant that couples get to spend quality time with every guest. We know that for a lot of guests this is the first chance they've had to catch up with each other face to face in months and we love being able to facilitate that for people.
If you feel disheartened with the summer wedding updates that you can only have 25 guests, we want you to know that all of the couples we've had the pleasure of getting to know throughout the last 12 months have loved their special day. While it may not have been their initial idea, an intimate wedding was just as, if not more memorable than their original plan.
A number of couples are planning a larger celebration when time and guidelines allow so that they can have a second celebration that includes more of their loved ones. This is a fantastic idea, and we have couples who have chosen to do that, but there's no pressure to follow that path. Lots of couples have found that once they've committed to an intimate wedding, it turns out to be just what they wanted without realising it.
If an intimate wedding at No. 25 is something that you'd like to know more about, drop us a line at info@25fitzwilliamplace.ie and we'd be delighted to go through your options.
Follow No. 25 Fitzwilliam Place on Twitter, Instagram & Facebook for regular updates.