Planning a corporate dinner can be both rewarding and time consuming, which is why the best way to ensure your dinner is successful is to stay organized and make a clear plan to keep things on track. Here at No. 25 Fitzwilliam Place, we regularly organize events for both our internal team and our clients, and want to share our insights to help you plan and deliver your own successful corporate dinner.
When planning any type of corporate event it is important to be both tactical and strategic, which is why it is key to set specific goals and objectives carefully prior to making any official arrangements. This will make the planning stages much easier. Defining purposeful goals early on allows you to set your event up for success. Ask yourself some simple questions like, are you hosting the event to raise funds for a charity, celebrate a company milestone or to treat your colleagues to a seasonal dinner?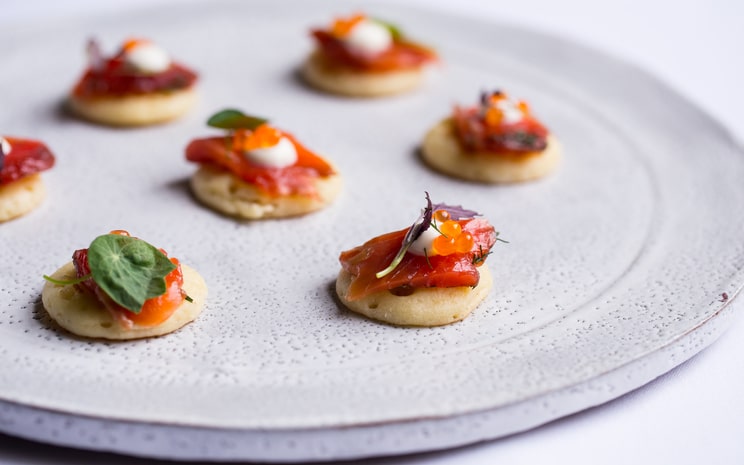 The type of food you have at your corporate dinner is a crucial aspect of the event. It's important to always consider the dietary needs of each guest that will be attending. When selecting a menu, it is best to include both a vegetarian and a vegan dish, and if it is requested add a gluten free option. You should also factor in any other specific allergies that guests bring to your attention. Most chefs are very accommodating and will be happy to offer you a range of suitable options.
Day of the event
When the day of your event finally arrives, ensure that you and your team are calm and organised so everything can run as smoothly as possible. Check in with all your event staff and vendors, let them know you are there if they need anything while they're setting up or during the main event. It's always a good idea to do some final checks on place names and guest lists, and it's important to conduct a final walk through one/two hours before guests are due to arrive.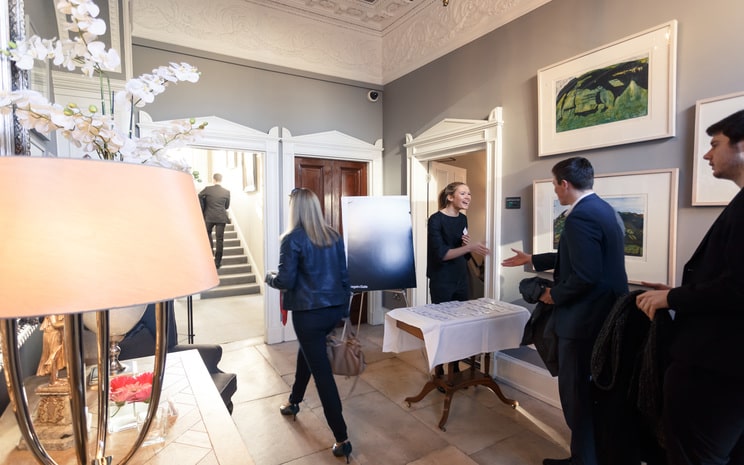 It's good practice to have someone on hand to greet guests as they arrive so plan to warmly welcome each person that attends your dinner. You may be too busy with last minute details to look after this yourself so choose someone from your team who will make a great first impression. Remember that it's important to introduce yourself to each guest at some point throughout the course of your event, and that they feel comfortable and happy in their surroundings.
You can pre-organise whether each guest will have a name tag for the dinner or will need to check-in prior to the event. Your team may need to organise a check-in desk at the entrance to the dining room area if this is the plan. You should also ensure that there is someone to help guests with their coats/jackets on arrival. Looking after these smaller details can really help to leave a positive impression with guests.
Post event feedback and evaluation
Carrying out a full evaluation once your corporate dinner has come to an end is a great way to asses what went right, and to manage anything unforeseen that may have cropped up. Why not send out an online feedback survey to each of your attendees? These are an excellent and easy way to gauge what guests liked and disliked about the event. Sending out an online survey is a great way to thank each of your guests personally, while also helping to improve the success of future events.
If you're interested in hosting your next corporate dinner with us, why not take a virtual tour of our building so you can start to picture what your event will look like here at No. 25?
Follow No. 25 Fitzwilliam Place on Twitter, Instagram & Facebook for regular updates.